Chef Series Cooking Class: Chef Jason Patel
November 1, 2019 @ 6:00 pm

-

8:00 pm

$60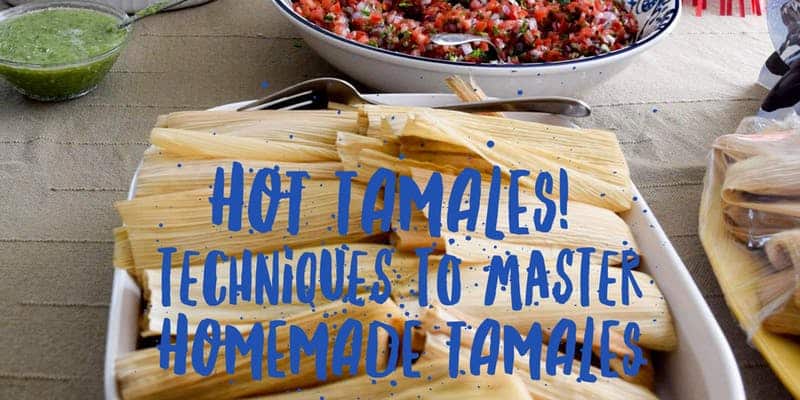 Join for Chef Jason's first class at Healthy Eats Classroom! Jason is a master of making traditional versions of plant based dishes easy and delicious to recreate at home! We are so excited to welcome him to the kitchen as he shows us everything we need to know about Hot Tamales! Techniques to Mastering Homemade Tamales!
Class Description:
Looking for a fun way to bring friends and family together during the holidays? Join us in our kitchen as we prepare a variety of savory and sweet tamales as well as different salsas and garnishes. This hands-on class will prepare you to make delicious tamales and sides so you can create a new tradition in your home during the holidays. You'll walk away with knowledge about the history of tamales, the use of different plant-based ingredients, various recipes to recreate at your home, and the hand-made tamales you made in class. In addition, you'll be provided with samples of the tamales and sauces prepared in class, and each participant will go home with the recipe packet, up to 15 tamales to cook at home, and samples of each of the sauces. You don't want to miss this class so grab a friend and sign up today while spots last!
Demos:
How to make the masa for the tamales
How to assemble tamales
How to plate the different tamales
Hands on:
Making tamales to take home
Plating the tamales
Tasting tamales with the different sauces
Menu:
In-Class Hands-On Tamales:
• Red Chili with Jackfruit Tamale – A plant-based take on the classic pork tamale.
• Mushroom and Nopales Tamale – Umami flavor is packed in this tamale, made with roasted mushrooms and cactus.
• Mexican Chocolate Tamale – Dessert tamale with a rich, dark chocolate flavor.
Salsas and Garnish for the Tamales:
• Pico de Gallo – A tomato, red onion, cilantro and jalapeno chucky salsa
• Cashew Sour Cream – A thick cashew mixture to replace dairy sour cream
• Salsa Verde – A tomatillo, onion, jalapeno salsa
• Curito – A fermented mixture of cabbage, carrots, cilantro, garlic, and jalapenos made into a slaw
• Dulce de Leche – A plant-based version take on the sweetened condensed milk caramel sauce
• Aquafaba Whipped Cream – A plant-based take on classic whip cream
Additional recipes in take home packet:
Black Bean and Sweet Potato Tamales (Recipe Only)
Coconut Rice with Bananas and Caramel Sauce wrapped in a Banana Leaf (Recipe only)
Dishes are dairy free, gluten free, plant based and delicious. Please let us know about food allergies.
Tickets are non-refundable but are transferable to another person. Only 24 tickets available for this class. Sign up soon to hold your spot!
About our chef:
Jason Patel had been the Executive Chef at Virginia Mason Memorial and currently a Culinary Specialist at the Humane Society of the United States. Jason has worked in a variety of positions at restaurants as a garde manager, hot line cook, pastaioli, Pastry Chef, Sous Chef, and Chef de Cuisine gaining a wide range of knowledge that he passes along in his training workshops. Focusing on plant-forward cooking fundamentals and techniques, Jason shows those in his classes that delicious food doesn't always need to be meat centric.
Jason enjoys football (Go Hawks!) and does plant-forward catering when the opportunity arises. Jason is on Instagram @movingplantforward where he shares photos, stories, and recipes.
Only 24 spots available per class. Tickets are non-refundable but are transferable to another person or class one week prior to the class date. Kids over 8 are welcome to sign up with an adult and need a separate ticket. Message me with any questions. See you in class!