Welcome! I'm so excited you are here and reading my blog.
What is Healthy Eats? It is a nutrition education, health coaching, and cooking class business that provides these wonderful services to Yakima, WA.
I am an ACE Certified Health Coach, hold a BS in Nutrition and Non-Profit, and work with Memorial Hospital and other local organizations facilitating healthy lifestyle classes. I have been in business for over a year, and it's about time this blog was born. This first post is just a little introduction of what you will expect to find in this blog and what you won't find in this blog. First, what helpful information I will provide…
I will be discussing topics that effect healthy eating, lifestyle, and exercise. Such topics include: general nutrition information, meal planning, cooking and prep tips, recipes, resources, events, etc. Lots and lots of recipes, well I am a cooking class teacher working on a cookbook! I want to help take the confusion out of all the information available on nutrition and healthy living and simplify that world in order to make it more accessible. I hope to provide links, videos, and lots of inspiration for healthy living!
What you won't find in this blog: non-researched based information, supplement advertising or selling, or any other information not related to the topics above.
I hope you will enjoy reading this blog as much as I am looking forward to writing it. Won't you walk alongside me as we journey to a healthier way of living? While you're waiting for next post, here is an easy summer recipe to get you started or you can view all my posted recipes here!
Healthy Regards,
Elaina Moon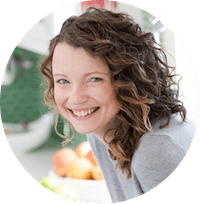 ---
Herb Lentil Salad – Quick easy side dish or add on to a green salad.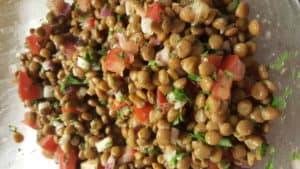 Serves 6, about ½ cup
3 cups cooked French green or brown lentils
1 10 oz. package cherry tomatoes, quartered
3 tbsp. fresh parsley, finely chopped
2 tbsp. fresh dill, finely chopped
Juice of 1 fresh lemon (about 2 tbsp.)
2 tbsp. garlic oil (I like olive or grapeseed)
½ tbsp. pre-minced garlic
3 tbsp. green onion, finely chopped
Salt and pepper to taste
Place all ingredients in a bowl and toss gently to combine. Serve immediately or chill in the refrigerator.
*When cooking the lentils, make sure to cook at a low simmer to avoid breaking apart the lentils.
Calories: 174 Carbs: 23g Fat: 5g Protein: 10g Fiber: 9g Sodium: 100mg